05/07/2023
Posted by:

Joseph Ohamawa

Category:

Partners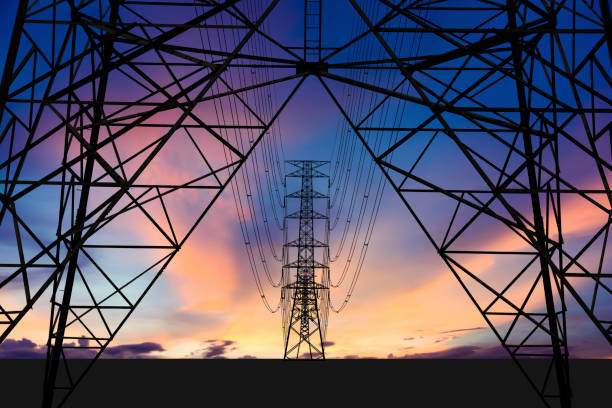 The 188-Megawatt, MW, Geometric Power plant in the Osisioma Industrial Layout in Aba, Abia State, has been scheduled to start electricity generation by September.
The confirmation was made by Geometric Power group chairman, Professor Bart Nnaji, who is also a former Minister of Power.
Starting with one of its four General Electric brand turbines, the second will come on stream once the performance of the first turbine is declared satisfactory by the team of engineers led by KSE Energy of Turkey and Engineer Ben Caven, a former executive director of the National Electric Power Authority (NEPA) reputed to be the only person to have run the generation, engineering and transmission divisions of the state-owned utility.
"The generation of electricity from the Geometric Power plant will be a game changer in the socioeconomic development of not just Aba city but nine out of the 17 local government areas in Abia State serviced by Aba Power, a member of Geometric group", Nnaji declared today to wildly cheering participants at the First African Continental Free Trade Area (AfCFTA) Market Opportunities Conference holding at the Technology Incubation Centre in Aba, organised by the Continental Export Import (CONEX) Ltd.
"We have completed building four brand new power substations and refurbishing three substations inherited from the Power Holding Company of Nigeria (PHCN), in addition to providing thousands of kilometres of cables and wires, as well as world-class tubular poles available in only highly industrialised cities such as Tokyo in Japan and San Francisco in California.
"All that remains now is to provide fuel or gas to the Geometric Power plant through the 27-kilometre gas pipeline from Owaza in Ukwa West LGA in Abia State to the Osisioma Industrial Layout on the Aba outskirts.
"Oilserv, Nigeria's foremost indigenous gas pipeline builder, is doing a good job".
Professor Nnaji, also a former Minister of Science and Technology who held the title of Distinguished Professor of Engineering in the United States, disclosed that though work has been completed on the seven substations, thousands of kms of wires as well as tubular poles, the power infrastructure will be put in use only when the Geometric Power plant becomes operational.
The plant commissioning, he added, would bring about a dramatic improvement in not power supply but also its quality.
The Aba Integrated Power Project, he continued, "is the only electricity company in Nigeria that generates and also distributes power".
He disclosed that he chose to cite Geometric Power to catalyse Aba's development as the headquarters of indigenous technology and manufacturing, noting that with "constant, quality and affordable electricity soon, the cost of doing business in Abia State will reduce significantly and this will, in turn, impact on the national economy".
He advised Aba business people to embrace the African Continental Free Trade Area, as it will elminate multiple taxes by various local and state governments as well as the Federal Government.
Nigeria has signed the agreement and ratified it, thus attaining the status of a state party whose goods and services can be exported to other African countries with relative ease.
Nnaji commended Aba businesses for excelling in textiles, leather products and metals which need large export markets.