Oma Power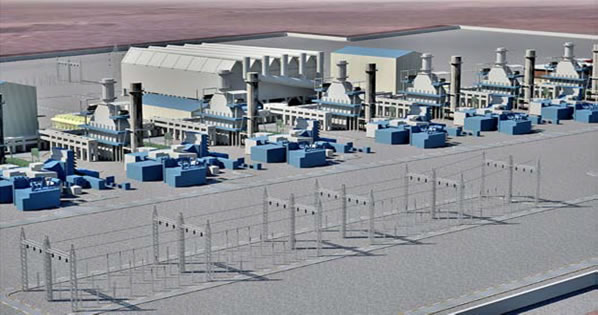 Geometric Power Limited (GP), a Nigerian independent power producer and General Electric (GE) of USA are co-developing the OMA Power Project, a multi-phased, green field gas-fired power plant in Abia State, Nigeria. GP and GE are both highly reputable organizations in the power sector who bring local expertise, technical competence and financial strength to the project development, financing and operation. This partnership is borne out of a need to respond to the dire power shortage in Nigeria and to the Nigerian Government's incentives to investors to procure more power generation assets.
Incorporated in 1892, GE is a diversified technology and financial services company.  GE is a globally acclaimed leader in the power industry who is diligently following through on its commitment to the Federal Government of Nigeria to assist power development in the country.
Incorporated in 2000, GP is an indigenous company with proven experience in the provision of electric power. GP develops, owns and operates power generation and distribution assets in Nigeria. The company's vision is to promote industrialization and drive positive economic growth in Nigeria and sub-Saharan Africa by establishing world class independently operated power plants to deliver affordable and reliable electricity to industries, commercial enterprises and other customers.
OMA Power Project is a 3-phase green-field 1080MW facility located in Abia State, Nigeria. The first phase of the OMA Power project is a 500MW (gross) simple cycle facility driven by General Electric Frame 9 turbines which is a proven technology. It will have an option for expansion and upgrade to a 1080MW combined cycle facility in its subsequent phases. The plant will be run on natural gas. There is ample gas in this area of the country which is situated a short distance away from the Niger Delta. The facility is scheduled to supply power to the national grid in late 2017. Its entire output will be delivered to its customers through the national grid.
Electricity is widely accepted as a basic necessity of life, needed for domestic, commercial and industrial purposes. There is a high and growing demand for electric power in Nigeria which has led businesses and individuals to the frequent use of generators to supplement power supply. In line with increasing its portfolio of renewable energy technologies and services to match the growing need for alternative energy sources, GP as an independent power producer in the country, has identified an opportunity to provide electric power to the national grid to boost the nation's supply geared towards meeting consumption needs.