Ugo Opiegbe
Director, Legal Services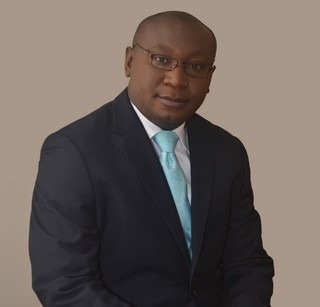 Ugochukwu Opiegbe has led the Legal Department of Geometric Power since 2010.  He oversees every legal aspect of the company's activities – drafting, reviewing and administering contracts and Joint Development Agreements, negotiating shareholders and joint venture agreements, and monitoring Regulatory and Government relations.
He supervised the legal aspects of a 9-member consortium which made a bid to acquire a Power Distribution Company under the privatization of Power sector assets in Nigeria, an exercise which required working with both Nigerian and International legal advisers.
Opiegbe interfaces with power sector regulators such as the Nigerian Electricity Regulatory Commission (NERC), the Transmission Company of Nigeria ( TCN), the Nigerian Bulk Electricity Trading Company PLC (NBET), and the Gas Aggregation Company of Nigeria (GACN) to negotiate and draft various agreements to ensure compliance with extant rules and regulations.
Geometric Power provides actionable results. That is their strength compared to other Power companies.
He has held several positions in leading firms such as Streamsowers & Co., Udo Udoma & Belo Osagie, and Edu, Etti & Co.  He also worked for the United States law firm Roxana Muro based in Los Angeles, California. He represented low income tax payers under the Tax Appeals Assistant Program sponsored by the California Board of Equization, and also acted as a volunteer with American Civil Liberties Union.
Opiegbe has published 3 works including: Thinking a National Policy… Thinking the Tax Laws (BusinessDay 13th  and 14th May,  2008); Pre-Incorporation Contracts & CAMA; and Hotel Guest Liability in Nigeria.
Opiegbe received his LL.B with Honors from the University of Nigeria, Nsukka and was part of a chosen few who received the Senior Advocate of the University of Nigeria award. He also received his LL.M. from Loyola Law School in Los Angeles, California.  He is a member of the Nigerian Bar Association and the Chartered Institute of Arbitrators of Nigeria.
Ugo is an arid sports lover and has won titles in table tennis in both his Secondary School and University days both in Nigeria and in the US.
Please start by completing the form: